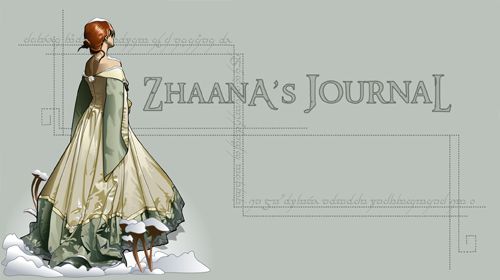 Yeah WE'RE in 2006 ! I didn't plan my resolutions yet....

and you ?
OH irrelevent, but I miss so much the

I eat while my vacacions in quebec last summer....I don't have them her in france, france sucks !

Please visit Katibu journal katibu.deviantart.com/journal/… and vote for 10 finalists !!

And go vote for The Three Best EGGHEADZ here : eggheadz.deviantart.com/journa…


Did you ever dream once to travel in the "Thousand and One Nights" ? Or did you ever wanted to "smell" coffee in pics ? With Eka's works, it is now possible ! In all his works we can see pretty women reading, lounging, drinking coffee, and dreaming...Even though he's a well-known vector artist, I wanted to feature his works cause they're so inspiring, we can feel into his work serenity, calm, and happiness. It reminds me we can do so many things with vectors ! I especially like how he does women, and his illustrations done for a cafe are so great !
So just take a look at his gallery, and why not buy a print ?

Help me by buying my art ! I'm starving !

I decreased the prices a little so you can buy them.
If you want something in my gallery as Print, note me !
:shop244590: :shop244474:


Spring : STARTED 20%

Summer : STARTED 60%

Autumn : COMPLETED

Winter : COMPLETED

7 portraits pics for
kitkatz

A canvas for a cousin.

A Comic Page of my 6 characters !


Go visit my brother's website :
vrouat.free.fr/

Watching :
zhaana.deviantart.com/myfriend…
140 Watchers !!
zhaana.deviantart.com/friends/
Thank You my dear watchers !
CLub I'm in :

VECTOR artists you must visit :